Over the past two years or so; hybrid desserts have gained popularity among the society, thanks to the amazing new taste that keeps people yarning for more. With a rare way of mixing and baking these hybrid desserts provides a unique way of presenting them to offer a taste that will make you salivate for more of these delicacies. The good part is that you can easily make some of these desserts at home for your family and friends.
1. Cronut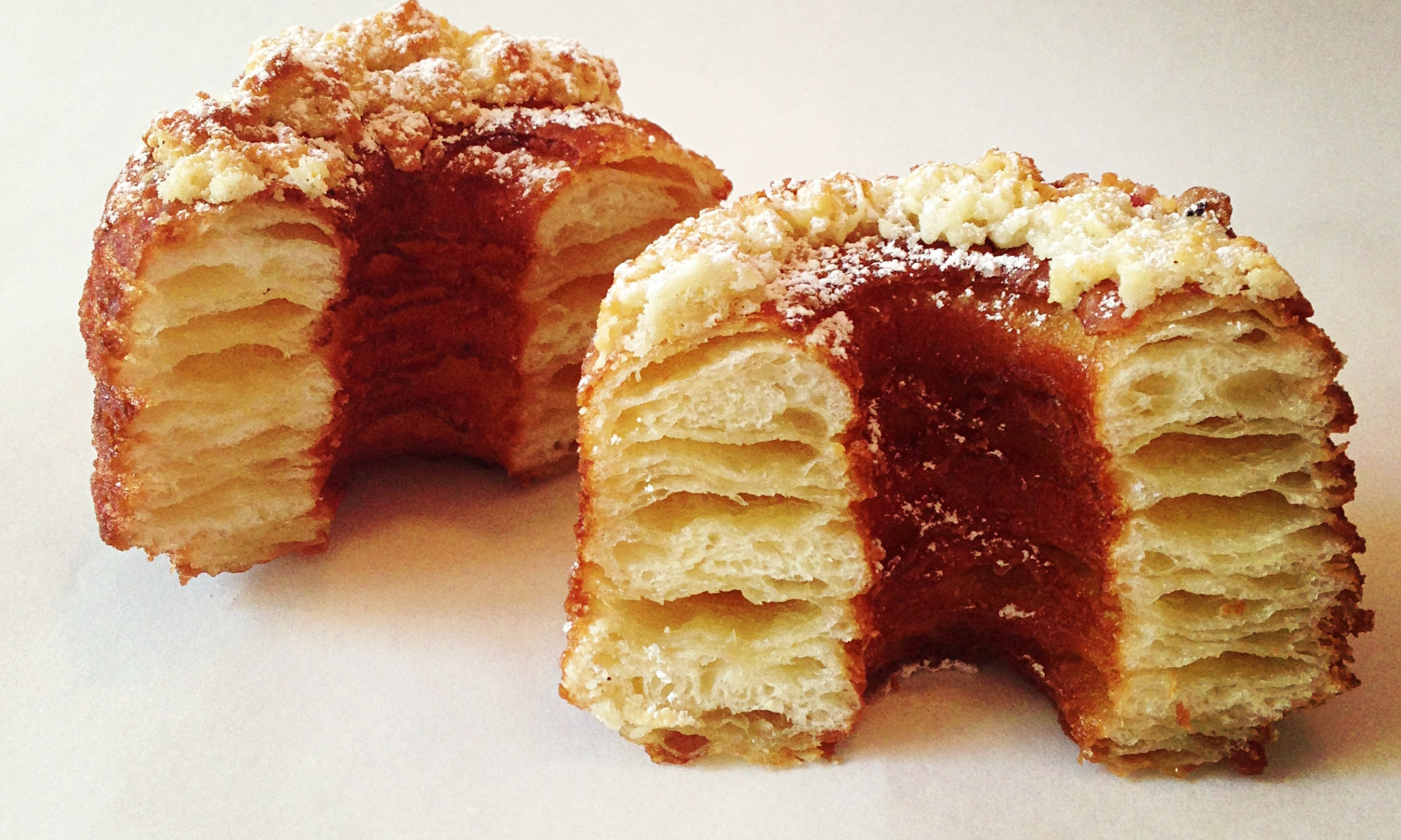 This is particularly one of the most famous hybrid desserts; a blend of a croissant and a donut. Quite easy to make as you bake the donut with the croissant sandwiched in it.
2. Cookie shot
A cookie shot is just a chocolate cookie chip that is baked and turned to resemble the shape of a pint shot glass and then it is filled with organic milk that is vanilla-infused.
3. Brooksters
With this hybrid dessert you can actually choose to bake a chocolate chunk cookie in a brownie tart-like shell.
4. Townie
This is a hybrid dessert that is a blend of a brownie and a tart. Take a crispy tart shell, fill with brownie filling that is lightly underdone and finalize with the fudge coating on the top.
5. Duffins
Duffin is a cross breed of a muffin and a donut. Bake a donut mixed with a muffin and fill it with raspberry jam, when it's done dip it in butter then finalize by rolling it in sugar.
6. Mallomac
This is simply a chocolate-coated marshmallow combined with a macaron. For the perfect dessert the combination is actually finished with a chocolate shell coating.
7. Wonut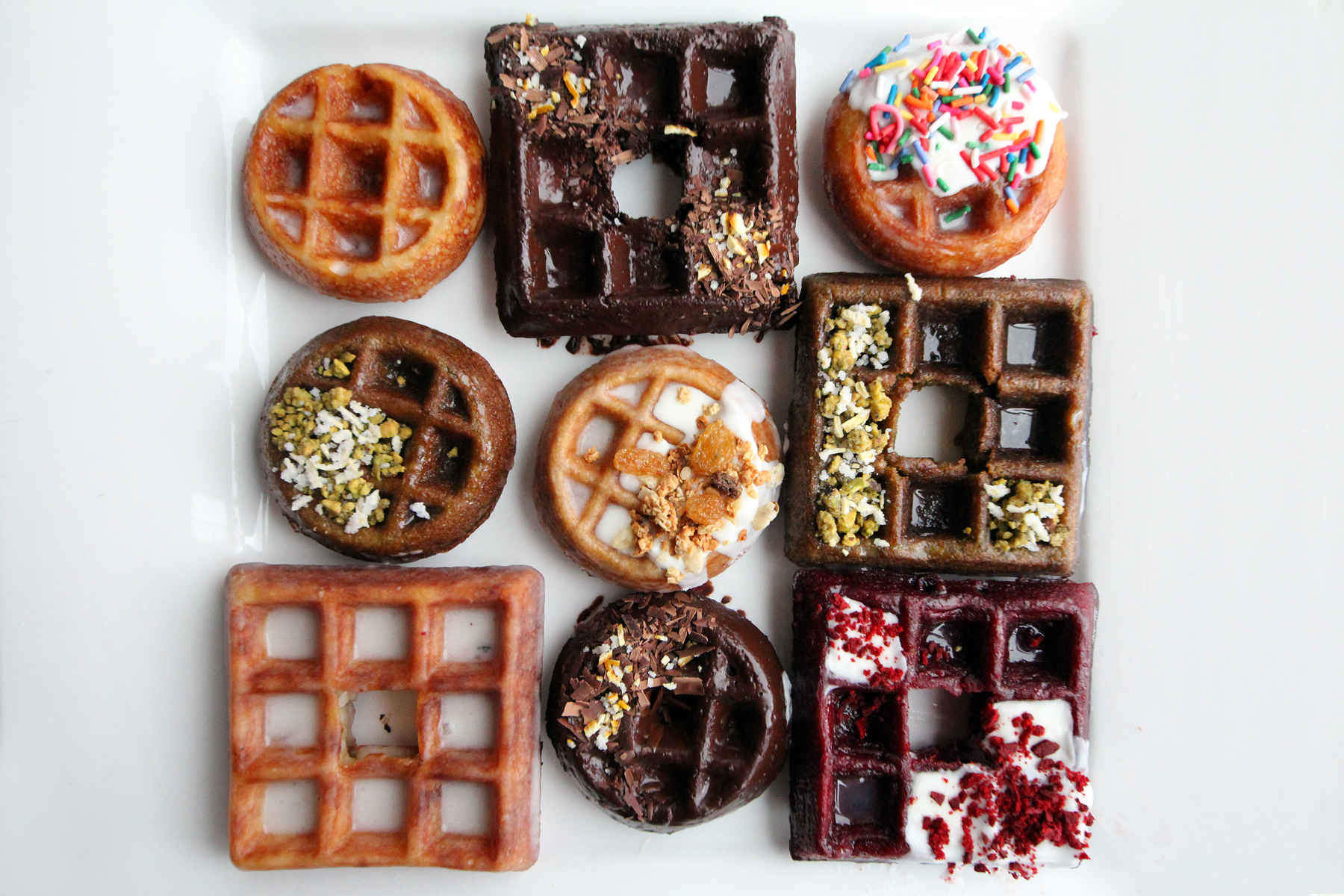 Wonut is a hybrid of a waffle and a donut mash up, it is fried together with sugar and frosting. You can include flavors like the Mexican chocolate, red velvet or apple fritter.
8. Ice cream cup cake
A hybrid dessert that combines a cup cake and ice cream for a perfect finishing is referred to as Ice cream cup cake. First, you have to bake the cup cake then remove the center fillings and then place the ice cream inside and store it inside a freezer until the time you serve.
Try out the above hybrid dessert for some delicious taste you've never had before.