Dessert Is Important!
Whether we like to admit it or not, everyone has a sweet tooth and loves some good dessert. It completes a meal nicely and nearly any type can be regarded as comfort food as it doesn't only delight your taste buds, but it enhances your well-being as well.
5 Desserts That Are Easy To Make And How To Make Them
Any of these easy dessert recipes can be enjoyed for breakfast, lunch or dinner, according to your preferences.
Fruit Ice Cream
Add four cups of frozen fruits, coconut milk and half a tablespoon of powdered stevia in a food processor until you get a creamy mix. You can pick any frozen fruits you like. Berries are a great choice.
Caramelized Nuts
This is an easy and delicious treat that will make you love nuts. You can go for any amount of walnuts, pecan nuts or hazelnuts you wish. Chop them and place them in a preheated pan along with ¼ cup sugar and 1 tablespoon of coconut butter. Stir constantly for a few minutes. If you want to spice things up a bit and give it an interesting flavor, add ¼ teaspoon cinnamon too.
Chocolate Mug Cake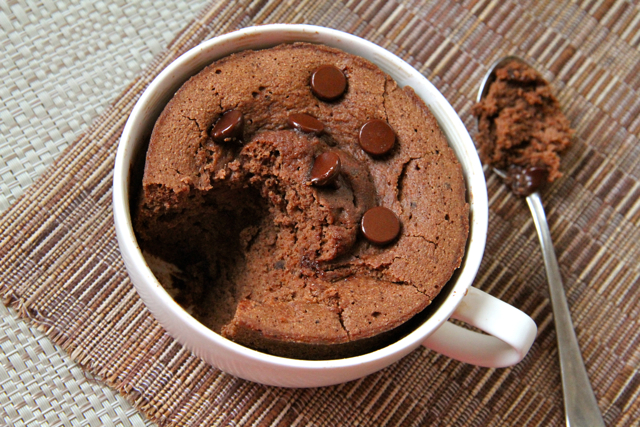 Get a big mug and combine 4 tablespoons of sugar and 4 tablespoons of self-rising flour with 3 tablespoons of these ingredients: peanut butter, coconut butter and coconut milk. Mix them nicely using a fork and then microwave on high temperature for a couple of minutes until the dessert begins to settle.
Berry Cobbler
Use a large mug and add ¼ cup of powdered sugar over ¾ cup berries. Stir well. Mix 1/3 cup flour, 1 tablespoon of sugar and ½ tablespoon of baking powder in another bowl, along with a bit of coconut butter and milk. Rub them all together with a spoon or using your hands. You can go for soy milk, rice milk or oats milk. Then add the second mix over the berries and microwave everything for a minute and a half.
Peanut Butter Mug Cake
Grab 2 tablespoons of whole wheat flour, peanut butter and almond milk, 1 tablespoon of maple syrup and ¼ tablespoon baking powder. Put everything in a mug and stir the ingredients together well. Then microwave on high for one minute.