In Hollywood most actors and actresses are required to be fit for the best roles, this includes rigorous training and special dieting. Many of these actors spend hours a day in the gym for the roles that are assigned to them. Here are a few of these celebrities and what they do to keep their fitness shape.
Dwayne Johnson
Dwayne Johnson uses a pyramid workout system he starts with a higher amount of reps, and little amount of weight. Then each week he adds a significant amount of weight while still maintaining his good form he makes sure that he does six reps at the end of the month. After he completes, the next month he goes back to week one of his routine, now adding the number of weight. Dwayne Johnson workout consists of 3-4 months of pyramids structure to be ready for a movie.
Idris Elba
Idris Elba is a 43-year-old British actor and has a passion for kickboxing. Idris does not keep fit just because of looking good for a movie role he loves kickboxing because it makes him ready for fights and also to have some skills to defend himself. For Idris workout in the ring is all that he does and enjoys; it gets him fit and ripped.
Cameron Diaz
Cameron Diaz discovered her love for workout practise during her three- month training of martial arts where she received a prior of the filming of the Charlie's Angels. Diaz puts enough work in the gym and also manages to keep her workouts fun by doing snowboarding, surfing and hiking this helps her to be ready for an upcoming role.
Jennifer Aniston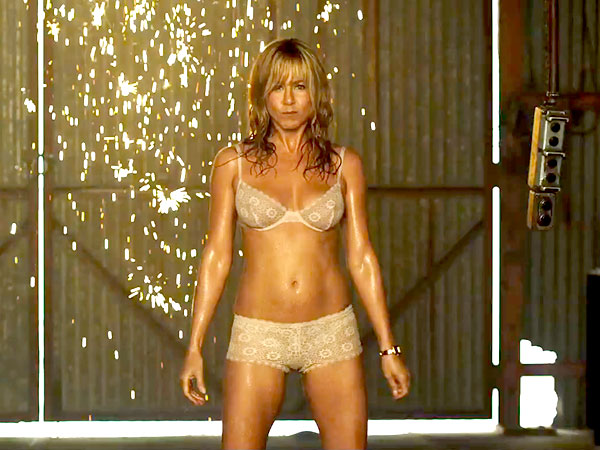 Her beauty and sexy figure capture the hearts of every man everywhere. Jennifer is a former Friends star she loves to do cardio workouts doing yoga and most important eating healthy meals when preparing for a role. Aniston was known for following the famed (and controversial) Paleo diet, that involved eating boiled or grilled chicken for major meals. Also, she is the brand ambassador for SmartWater – water filled with extra oxygen molecules – that leaves the skin of the star glowing, even though she is well over 40 years old.