Empire season 2 came to an end with an explosive cliffhanger finale that put the Lyon family in a very difficult situation and a life hanging in the balance.
Most fans out there cannot wait for Empire Season 3 premier and luckily, details about the much-awaited new season are out. Hints are already being dropped by Showrunner Ilene Chaiken and so audiences have a clue of what to expect.
Here's what we are expecting to see on season 3 of Empire:
1. We'll find out who went over the balcony
From the season 2 finale, it is unclear who between Rhonda and Anika fell off the 30-story balcony. Show runner, Chaiken hints that one of them loses their life in that scene and audiences are bound to find out who early in the season.
2. Hakeem is left reeling
A tough and uncertain future awaits Hakeem after Laura left him on the altar. He will struggle to move on and rebuild his reputation after a challenging few months. According to show runner Chaiken, despite trying so hard to be a better man, he still struggled, and his failures were public. He needs to regain his dignity, but there's no telling what he might get himself into.
3. Jamal's recovery process will change him
After taking a bullet for Lucious in the last season, Jamal was undergoing an emotional recovery, though still confined to a wheelchair. The emotional recovery is bound to affect him in the new season.
4. Cookie's devastation by Lucious' marriage
Towards the end of the second season, Cookie and Lucious had grown close again with Lucious even hinting at a romantic reconciliation. However, Cookie's world turned upside down when Lucious married Anika to keep her from testifying against him. According to Chaiken, when Cookie told her children that it was over between Lucious and her, she meant every world and will be intent on seeing it through in the upcoming season.
5. More guest stars expected
The first half of season 2 featured a ton of guest stars. In season 3, Empire will feature fewer guest stars, among them Mariah Carey. Mariah will play Kitty, a superstar working with Jamal to release an explosive new tune. Other guests expected include rapper French Montana, Taye Diggs, singer Kid Cudi, rapper Birdman and singer Sierra McClain.
6. Empire Season 3 will be inspired by The Godfather
Show runner Chaiken confirms that this season will be a a Godfather-style opus of crime and hip-hop with back to back music and will delve deep into Lucious's demons. We will also peek into Lucious and Cookie's childhood and the show will reveal how they first met.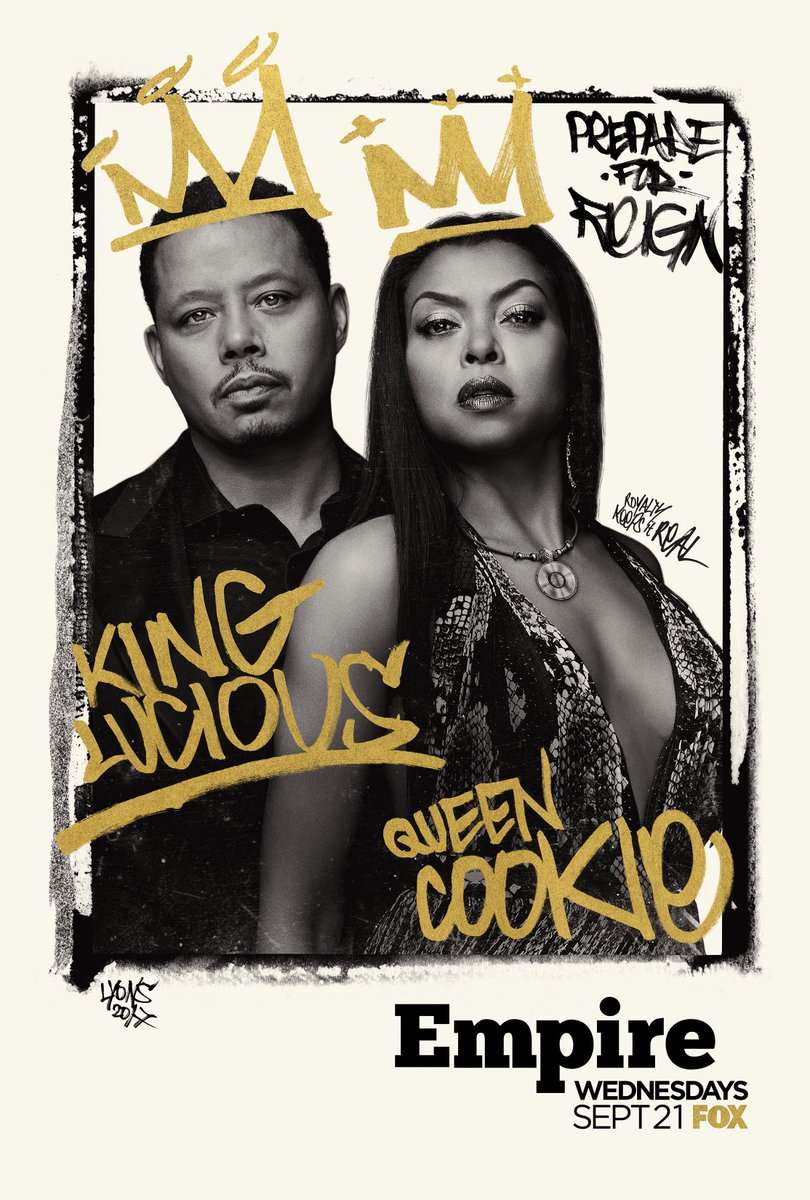 7. Andre is bound to embark on a "huge journey"
In the last seconds of the season 2 finale, Andre screams "No!" as either Anika or Rhonda fall over the balcony. The presumed death of either one of them will have a tremendous impact on his life. According to Chaiken, Andre will set out on a huge journey, coming to grips with his struggles in his own nature.
We expect a bigger, better drama filled Empire Season this fall, so stay hooked and check out the Empire Season 3 Episode 1 Preview Trailer.
Empire Season 3 Premieres on Fox 8 at 9pm., on September 21. Catch it every week on Wenesday!